← Back
| Last updated on 07/09/2022
About Project
B Sharp's MusicFutures programme supports talented young people aged 15 – 25 who are interested in a career in music.
Young people will take part in monthly sessions led by inspiring professional musicians to help them develop their musical skills and confidence, and individual creative voice. They will learn more about the industry and how they can use their skills as part of a career, and form a network of supportive peers. It is designed to give young people the tools, skills and knowledge to help them take the next steps into a career in music.
Course fee: B Sharp wants to include all young people who want to make music, whatever their financial circumstances, and grants are available to provide free and subsidised places. Additional support is available to help with travel or access costs or other support that is needed to enable young people to take part.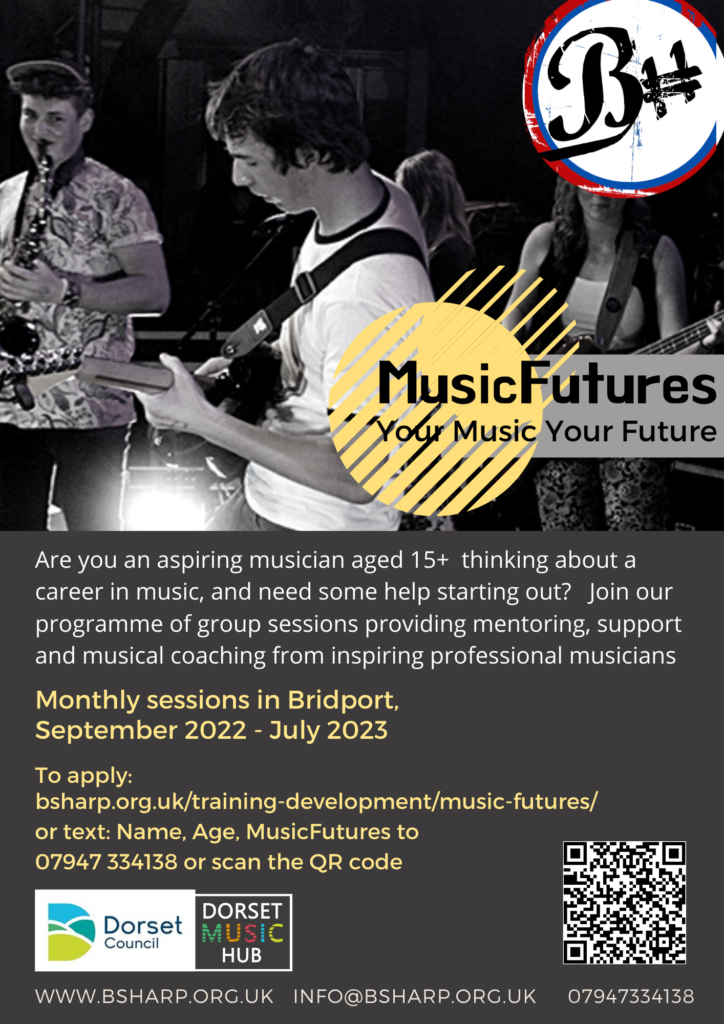 Get in touch if you have any questions: info@bsharp.org.uk or 07947 334138
The MusicFutures project is funded by Dorset Council, with support from Dorset Music Hub.
Project runs on following dates
28 Jun 2023
18:00 - 20:00
12 Jul 2023
18:00 - 20:00
Other projects by organizer